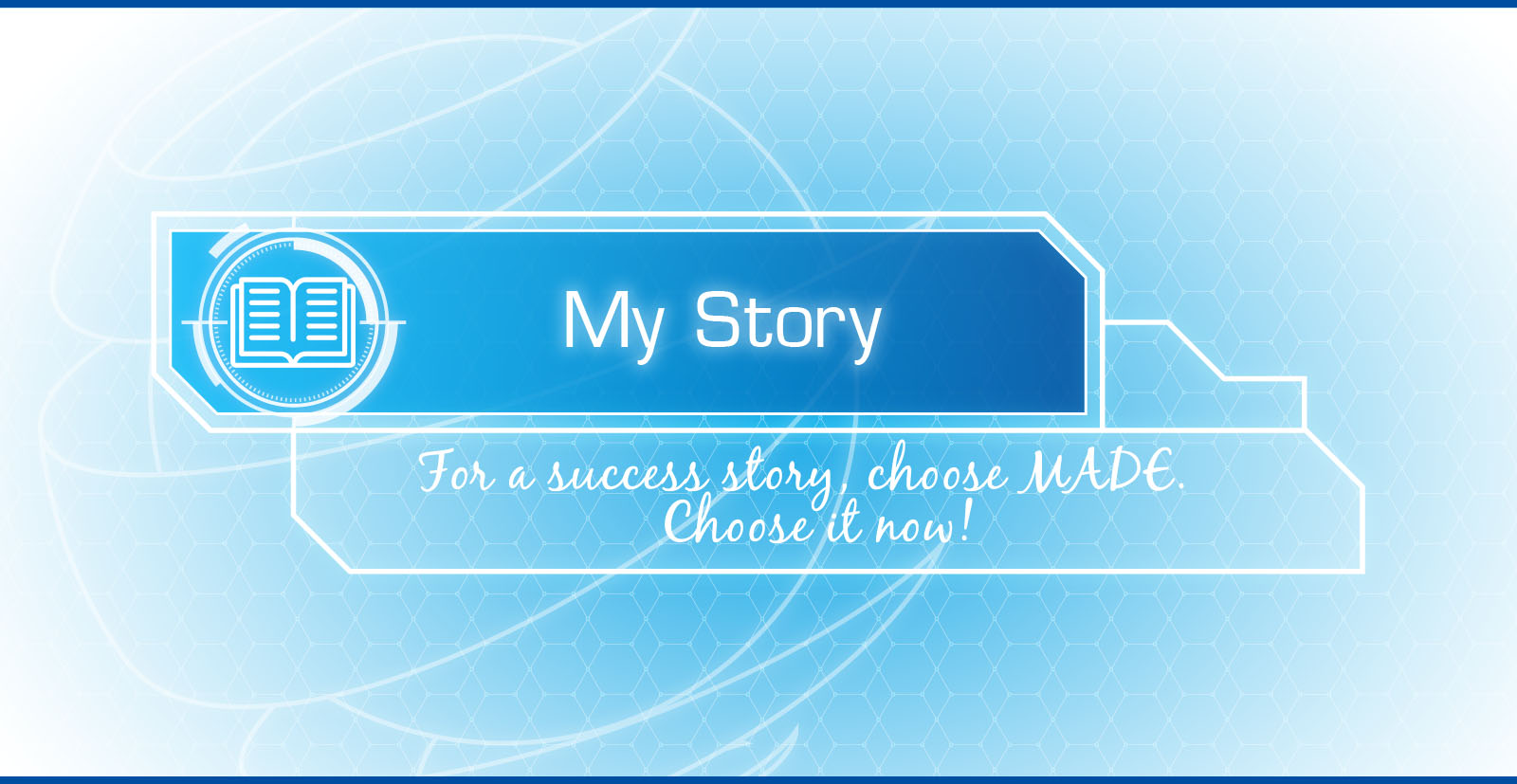 This is a story of passion; this is the story of my creation.
I was born in Bovisio Masciago (MB) on 7 September 2016 under the sign of Virgo, and, as such, I am a perfectionist. I love doing things with order and discipline: the organisation is everything to me.
Of course, I don't lack a pinch of healthy craziness that lends creativity to my work.
My mother's name is Maria Teresa Peduto, and she has a very tough character.
Woe is me if I can't satisfy a customer!
This is my story, or rather, this is the story of those who shaped me. Let's start:
A few years before I was born
My mother has always had a passion for IT, but she initially preferred to attend a university course in Economics and Management of Small and Medium-sized Enterprises. I have always wondered why she made such a strange choice… then I realised: I was already there, I was already in her thoughts, in her head.
She wanted to understand, right from the start, how he could make me grow up strong and healthy. At that time, I simply didn't exist. Today I do! How exciting!
Soon after, she started attending course after course to become an expert computer scientist. She never stopped. There were not enough hours in the day and night. She wanted more and more.
During those years, she became romantically involved with a web designer in Milan, a good one… at work. He, however, did not give importance to her efforts. He never supported her. On the contrary, he 'amiably' suggested that the world of computer science was not for her: a woman, just imagine… how wrong he was! After a few years of cohabitation, she was wrong again and… so much for cute! I'll spare you the details.
2012-2014
My mum was not discouraged and rolled up her sleeves. She opted for a move to the charming Brianza and created her first website for a plumber thanks to the help of Mr Antonio Guasco, an IT consultant by profession.
The success of this Site was terrific, so much, so that good Antonio supported it all the way.
He had become his sponsor! However, the stroke of luck was double because Antonio's son, a certain Dario, turned up. Why a stroke of luck, you may ask? Dario was already an excellent computer technician at the time… well, put two and two together.
A wonderful collaboration began immediately and continues to this day. They learned from each other: one was more knowledgeable about the management aspect and the other about the technical aspect.
Two years of apprenticeship would have passed and, thanks to their support, here I am!
2016
Finally, I'm here: Made Web Solutions, let me say it! The dream of a lifetime, but ouch, what a struggle! I wasn't even born yet and look how far I had already come!
2017-2020
While the collaboration with the good Dario Guasco continued, various collaborators appeared at the window and offered their valuable expertise to Made, i.e., to me. The sites created began to take on an increasingly recognisable form for the public.
My identity was becoming more artistic and professional at the same time. I was becoming more and more structured. I was elated, but…
2020
… the hard times of Covid-19 arrived: my mum had to curb easy enthusiasm because the economy was falling apart. New collaborations were slowed down, though never wholly abandoned.
To a greater or lesser extent, everyone has found themselves with family members besieged by this pestiferous virus. Everything has gone grey.
2021
At the end of the year, I was put to sleep. It all seemed to be over! I was sad. It was the worst time of my young life. But I…
2022
The new year brought a new air, fresher and healthier… As soon as the storm calmed down, my mum gave me a new life: our staff members, whom I will introduce to you in detail one day, are back. I have a new office and… now I can say it: today, 2 February 2022, I am officially a limited company!!!
I told you my mum is a tough cookie!
From now on, I will be MADE WEB SOLUTIONS SRL, but for you, I will always be MADE!
Moral of the story:
Passion overcomes everything, even those who never believed in you, dear mother! This story has so far been a path of constructive growth for you and for your collaborators who have supported you, but above all, it has been your revenge against a form of discrimination still too present in our society.