Hairdressing Website: Show your services in an original way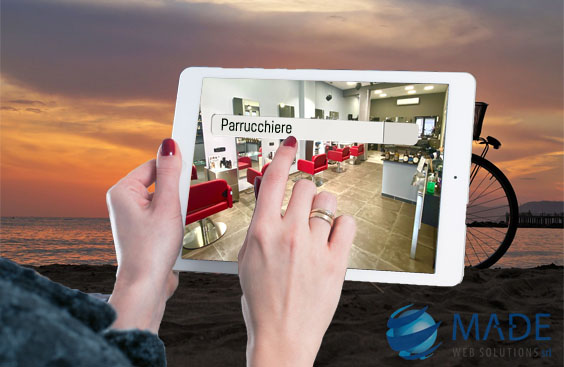 In recent years, an online presence has become essential for any business, including beauty and hair salons.
In 2023, having a Hairdressing Website has become even more important as consumers increasingly rely on online search to find local services.
A well-designed and optimised website can make all the difference in visibility and attracting new customers. In this article, our Web Agency will explore the importance of a Hairdresser's Website in 2023 and provide tips on how to showcase your services in an original way.
Why is it important to have a Hairdresser's Website in 2023?
Online visibility
With increasing competition in the beauty salon industry, it is essential to stand out from other hairdressers in your area.
A website gives you the opportunity to be visible to a wider audience, allowing potential customers to easily find your beauty salon online.
Being present online increases your visibility and the likelihood of being chosen over your competitors who do not have a website.
Customer convenience
Today's customers love convenience and practicality. A Hairdressing Website allows you to offer your customers an easy way to book an appointment, view your services, prices and current promotions, all from the comfort of their home or wherever they are.
The ability to book online saves time for both your customers and your staff, improving the overall experience.
Credibility and professionalism
A well-designed and well-maintained website conveys an image of professionalism and credibility.
Potential customers will be more likely to trust a beauty salon with a professional website than one without an online presence.
Showcasing your expertise, services offered and customer testimonials through your website will help build trust in your brand.
Hairdressing Website: Tips for Showcasing Your Services in an Original Way
In this paragraph, our Web Agency wants to provide you with 4 useful tips so that you can show the services you offer on your website in an original way.
1. Interactive photo gallery
Use an interactive photo gallery to showcase your work and results with your customers.
Be sure to include images of haircuts, hairstyles and colours made by your hairdressers.
You can organise the images into different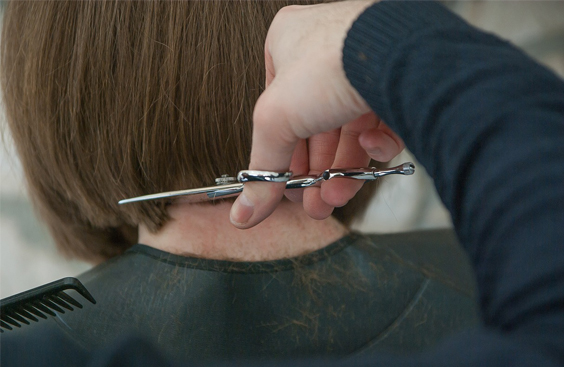 categories, such as 'Short cuts', 'Bridal hairstyles' or 'Trendy colours'.
This will allow you to showcase your creativity and inspire potential customers.
For example, our web agency can create a customised photo gallery for your website, allowing users to scroll through the images, enlarge them and share them on social media.
2. Video content
In addition to images, videos can be a great way to show your services in an original way.
You can create short tutorials on how to create hairstyles or how to style hair at home.
These videos not only demonstrate your skills, but also offer practical advice to your customers.
You can also interview your satisfied customers and ask them to share their experience in your beauty salon. These testimonial videos will add authenticity to your brand and help convince potential customers.
3. Blogs with tips and trends
A blog on your website can be a powerful tool to showcase your hair expertise and provide useful tips to your customers.
Write articles about new styling trends, hair care tips or tips for maintaining salon results at home.
Showing that you are up-to-date on the latest trends and have in-depth knowledge of the industry will help you stand out as an expert hairdresser.
Our web agency can create a customised blog section on your website. It can also write articles for you already optimised for relevant keywords in the hair industry, in order to increase the visibility of your website in search engines.
4. Online booking
Simplify the booking process for your customers by offering an online booking system.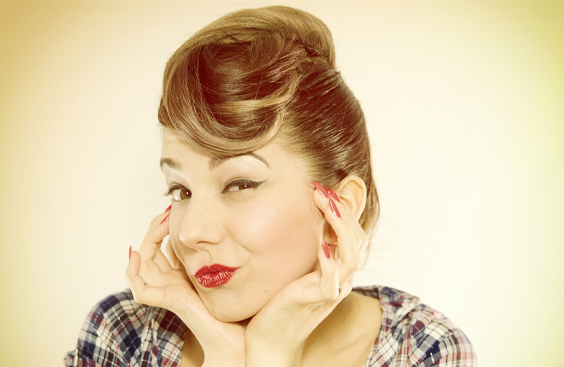 This will allow customers to book an appointment directly from your website by selecting the desired service, preferred hairdresser and available time.
Make sure that the booking system is intuitive and easy to use, so that your customers do not encounter difficulties during the booking process.
Our Web Agency can integrate an online booking system into your website, offering a customised solution to suit the specific needs of your beauty salon.
Hairdressing Website: Conclusions
In 2023, having a hairdresser's website has become crucial for the visibility, convenience and credibility of your beauty salon.
A well-designed website helps you stand out from the competition and attract new customers. Showcasing your services in an original way through an interactive photo gallery, video content, a blog with useful tips, and an online booking system can make all the difference in the success of your beauty salon.
Our web agency can create a professional website for your beauty salon optimised for relevant keywords in the hair industry.
We specialise in the design and development of Web Sites for Hairdressers, offering customised solutions to suit your specific needs.
We can create eye-catching graphics, an intuitive user experience and integrate advanced features such as interactive photo galleries, high-quality videos and online booking systems.
In addition, we offer SEO optimisation services to improve your website's visibility in search engines. We use keyword optimisation strategies, create relevant content, and improve the technical structure of your website. All to ensure a better position in search results pages.
Do not overlook the importance of a hairdresser's website in 2023.
It is a powerful tool for attracting new customers, improving the experience of existing customers and building your online reputation.
Our Web Agency is here to help you create a unique and original website that best represents your beauty salon and showcases your services in a professional and eye-catching way.
Investing in a hairdresser's website is an important step for the success of your business in today's digital landscape.
Choose our Web Agency and let's start working together to create an extraordinary website that will help you reach new heights in the hair industry.