How to Remove PDF Watermark: Infallible Method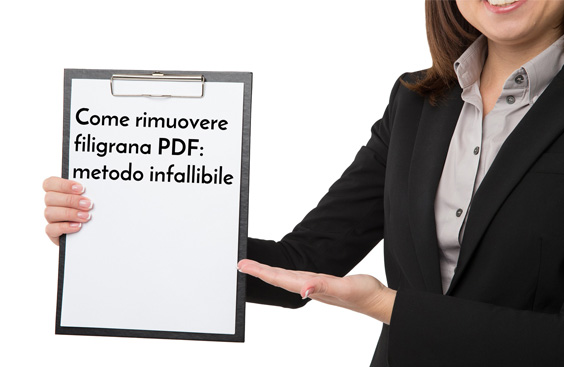 How to Remove PDF Watermarks is the topic we at Made want to tackle today.
In this article we will explain in a quick and easy guide what are the foolproof methods to remove the annoying watermark from your PDF documents.
Beware though, removing a watermark can be considered illegal if the content protected by the watermark is
copyrighted and you do not have the copyright holder's permission to remove it.
We will explain what a PDF watermark is, why it is used and finally give you a real mini-guide with all the steps necessary to finally understand How to Remove a PDF Watermark.
What is a PDF Watermark
A watermark is nothing more than the superimposition of a logo, text, date, signature on a document or image.
Its purpose is to protect documents from unwanted changes or copying.
The process by which a watermark is created is called watermarking.
Although today this type of protection takes place mainly in the digital world, watermarking has
In fact, it was originally inserted into official documents to distinguish them from copies and thus be certain that they were originals.
Before, in fact, the watermark was only visible when the paper of the document was exposed to light or when it was damp.
The term "watermarking" was in fact chosen because the watermark could only be placed on a document when the paper was damp.
This is where the term "watermark", which the English use to refer to a watermark, comes from.
Why Use Watermarks
Watermarking is mainly used by professionals for copyright protection.
In fact, by watermarking you can protect your work by preventing someone else from re-using it or modifying it without your permission.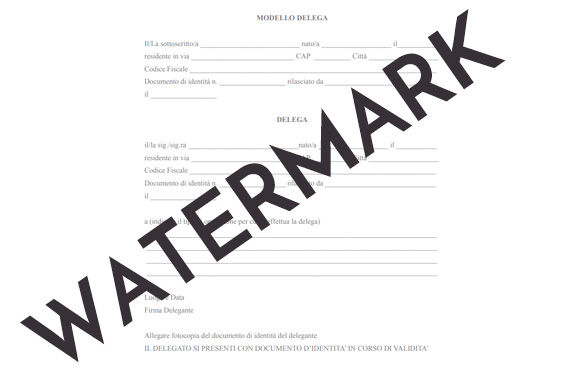 How to Remove the PDF Watermark
The first solution we want to expose you to for removing a watermark is PDFelement.
The latter is a software that allows you to not only remove but also add a watermark to your documents directly from your PC, should you wish to do so.
PDFelement also has exceptional PDF creation and conversion functions, allowing you to:
1. Edit text, images or other elements of your PDF;
2. Share PDF files with Google Drive, Dropbox, and E-mail;
3. Convert your PDF document to Word, Power Point, Excel, etc;
4. Compress your PDF to a smaller size;
5. Create a PDF from different file formats.
In short, it's a programme that once downloaded onto your PC for free can help you remove the watermark from your PDF.
Now all you have to do is figure out how to download PDFelement to your PC and what all the steps are to remove the watermark.
PDFelement: How to Remove PDF Watermark
1: Go to the PDFelement website and click on Download for Windows or Download for Mac OS depending on your device;
2: After downloading, start installing the software on your PC by following the step-by-step instructions;
3: Launch PDFelement directly from the window that appears on your PC;
4: To open the PDF document in question, click on "Open" in the bottom left-hand corner;
5: Now select the document from the folder on your PC in which it is contained;
6: At the top, click on "Edit";
7: From the various options that appear at the bottom, click on the "Watermark" button;
8: From the drop-down menu, click on "Delete Watermark" and then on "OK".
If you have performed all the steps, you are probably in possession of your PDF document without the annoying watermark.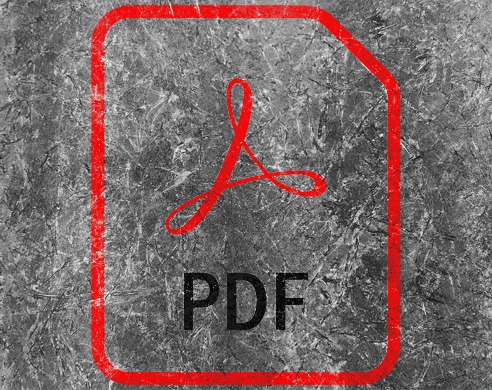 How to Remove PDF Watermark with Google Docs
Yes, you read that right, even Google has created software that allows you to edit your PDF documents and more.
Google Docs is a word processor offered by Google with which all users can produce, edit,
publish files online and add or remove watermarks from documents.
Moreover, Google Docs was among the first word processing software to provide collaborative editing of online documents.
In fact, thanks to this software, it is possible not only to share documents between various devices, but also to collaborate and edit on them simultaneously in real time.
But now let's get down to business and take a step-by-step look at how to remove the PDF watermark with Google Docs.
1: Log into your Google Drive account and click on the button in the right-hand menu (+ New );
2: Click on "Upload file" and select the PDF with watermark you want to remove;
3: Once the upload is complete, click on the file you have just downloaded;
4: You will see a preview of your PDF, from the drop-down menu click on "Open";
5: Finally, click on the "Open with Google Docs" button.
By doing so, the watermark on your document should automatically disappear.
In the event that the watermark is still present on your document, you will have to:
1: Click on the watermark by selecting it;
2: Press the "Delete" or "Del" key on your keyboard to permanently delete the watermark;
3: To save your new PDF without a watermark, click on the "File" button at the top;
4: Choose the "Download" button;
5: Click on "PDF Document" and you're done.
By following all the steps in our mini-guide you are sure to have your watermark-free PDF saved directly onto your computer.
We at Made hope we have been helpful and recommend that you follow our Blog as always, where you can read lots of other tips on the world of the web and computing.