How to save data before changing your phone: 5 simple steps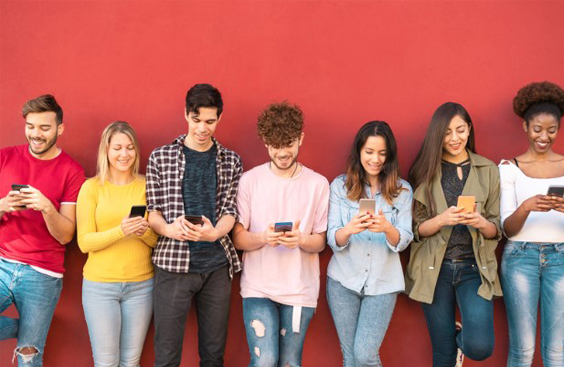 How to save data before changing phones is an extremely important question for anyone using a smartphone.
With the advent of new technologies, our mobile device allows us to save a wide range of important information, such as contacts, photos, videos and documents. Switching from a phone
to another can be exciting, but it can also cause anxiety if you are not sure whether you have saved all your important data.
For this reason, backing up your data before changing phones becomes essential.
In this article, our web agency will show you 5 simple steps to save your data safely and effectively.
Backing up data to the cloud
One of the first things to do when you are about to change your phone is to back up your data. This way, you will lose important information such as photos, contacts, messages and documents.
One of the most convenient options is to use the cloud. There are several cloud storage services to choose from, such as Google Drive, Dropbox and iCloud.
It tends to be that if you are using an Android device, Google Drive will be suggested, conversely in the case of Apple, iCloud will be suggested.
Backing up data to the cloud is a simple process that can be completed in a few minutes.
Backing up data to the cloud at this point is simply done by logging into your Google account and enabling synchronisation.
More precisely in the phone's settings under 'Accounts and Backups'.
A warm tip we would like to give you here is that before making the switch to the new phone, go into the settings and check that all service synchronisations are up to date.
Transferring data to the new phone
Once the data has been saved to the cloud, synchronisations are complete and up-to-date, the next step is to transfer it to the new phone.
Most cloud storage services offer dedicated apps that can be used to transfer data from the old to the new phone.
For instance, Google allows users to download files saved on the cloud and automatically synchronise them on the new device. Transferring data in this way is quick and easy, and allows you to have all the information saved on your old device immediately available.
The migration assistant intervenes automatically the first time the phone is started, first asking for your Google account credentials.
It then asks you whether you wish to restore the data to the new device.
Saving Contacts
Contacts are one of the most important data to save before changing phones. Fortunately, there are several options for doing so. One of the most common options is to use an e-mail account such as Gmail or Yahoo.
In this way, contacts are automatically saved on the server and can be easily synchronised on the new phone. Alternatively, you can use a contact management app to export and import data to the new devices.
Yet another way is to use specific backup and restore apps, as contacts can be stored both on the phone and on the SIM card.
These include Contacts Sync, Fun V10, iDrive Lite, Easy Backup or one of the more historic Titanium Backup.
Of course these are not the only apps available and many of them provide support for saving and restoring other critical elements of your phone as well.
Saving Messages
Indeed, even messages can contain important information such as phone numbers, addresses and personal information.
For this reason, it is advisable to save them before changing phones.
There are several apps that allow you to export messages and save them to files. For example, on Android you can use the 'SMS Backup & Restore' app, while on iOS you can use the 'iExplorer' app.
Alternatively, you can transfer messages via cloud storage services such as Google Drive or iCloud.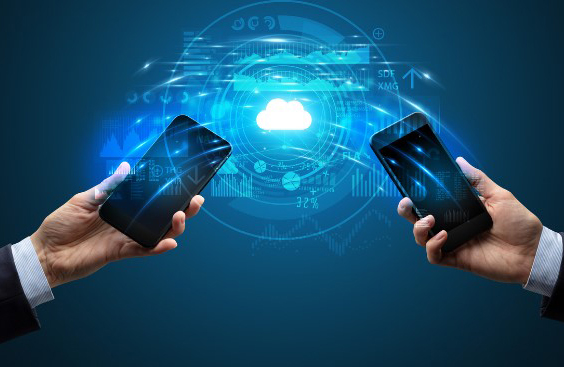 Saving Photos and Videos
Photos and videos are often the most precious memories you have on your phone. For this reason, it is important to save this information before changing your phone.
There are several options for doing this.
The easiest method is to use
yet another cloud service made available, such as Google Photos and iCloud.
However, these have limitations and/or costs when you exceed certain sizes.
Alternatively, you can transfer photos and videos to the new device via a USB cable or by using a file transfer app.
Our hottest tip is to store the photos on a PC and in case in copy on an additional backup device.
Avoid like the plague storing your photos on external memory cards, as these are easily damaged leading to irreparable loss, damaged data that can also be synchronised in the cloud copy.
It is important to remember to check that all photos and videos have been transferred correctly before deleting them from the old device.
Conclusions
In conclusion, changing phones can be an exciting but also stressful experience.
To avoid losing your important data such as contacts, messages, photos and videos, it is essential to back up your data to the cloud, transfer it to your new device and save your contacts, messages, photos and videos safely.
Following these simple steps will ensure that all your important information is safe and ready for use on your new phone.
We at Made hope you enjoyed this article and find it helpful for your upcoming migration but if you have any questions please contact us.