Whatsapp news 2023, another step in the direction of privacy. After giving you 10 good reasons to market on WhatsApp, we return to talk about the best-known messaging app.
Whatsapp, as you no doubt know, is the cross-platform messaging app that allows you to send text, photo, video and voice messages to other people using the app.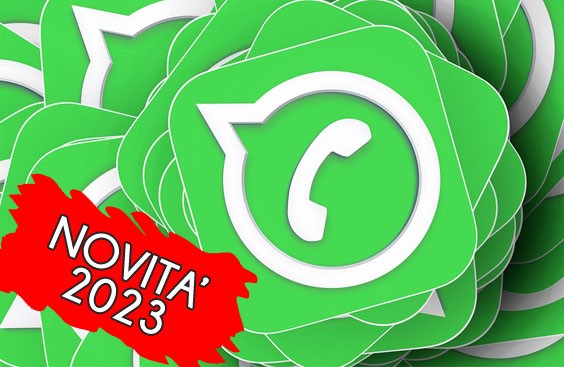 It also has features such as voice and video calls, and you can use it to send messages to people all over the world, provided you have an internet connection.
It is also among the most widely used messaging platforms for several reasons:
Convenient: it is available on both smartphones and desktop computers,
making it easy for people to stay in touch with each other wherever they are.
Free: can be downloaded and used for free, with no subscription or hidden costs for both mobile and web.
Secure: Uses end-to-end encryption to protect the privacy of its users.
Has many features: In addition to the basic messaging and calling features, WhatsApp also has features such as group chat, broadcast lists and the ability to send documents and other types of media.
It is widely used: WhatsApp is one of the most popular messaging apps in the world, with billions of users. This makes it easy for people to communicate with others who are using the app.
Features that have already been added in recent years
WhatsApp also regularly releases updates to its app that include new features and improvements. Some examples of new features that have been added to WhatsApp in recent years include:
Status: this allows users to share photos, videos and other media with their contacts disappearing after 24 hours.
WhatsApp Business: this is a separate app designed specifically for small businesses to communicate with their customers.
Payments: this function allows users in certain countries to send and receive payments through the app.
Catalogues: this function allows businesses to present their products and services in a catalogue within the app.
Today, we at Made want to tell you about the new privacy features coming to WhatsApp.
Whatsapp news 2023
Yes, WhatsApp has announced some new privacy features coming in the coming months of 2023.
Let's see them together one by one and try to understand:
Exiting a group chat without notifying other members: Currently, when a user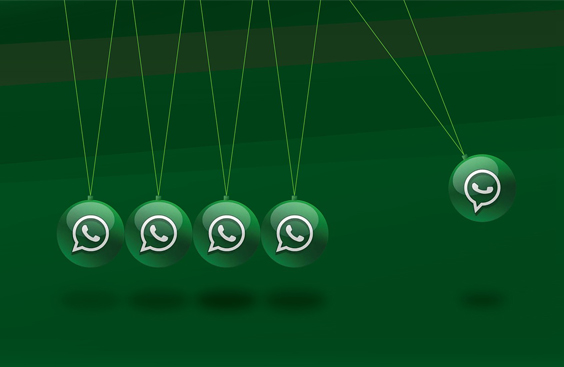 exits a group chat, all members receive a notification. However, with this new option, it will be possible to leave a group chat without other members being notified. This means that it will be possible to leave a group chat without attracting the attention of other members or without having to explain the reason for one's departure.
Decide who can see when you are online: Currently, all contacts can see when a user is online on WhatsApp. However, with this new option, it will be possible to choose to hide this information from certain contacts or from everyone except favourites. This means that you will be able to choose who to show when you are online and who to hide it from.
Prevent screenshots of messages that can only be viewed once: this option will be available for text messages, photos and videos and will allow users to send content that cannot be captured in a screenshot or saved. So it will be possible to send messages that will only be visible for a certain period of time and cannot be saved or shared by the recipient.
New Whatsapp features what you need to know
Here are some other things you should know about WhatsApp's new privacy features:
Availability: these features may still be under development and may not be available to all users at launch. Also, they may not be available in all countries.
How to access the new features: You will probably need to update the WhatsApp app to get access to the new privacy features. Please note that you may need to wait until the update is available for your device or country.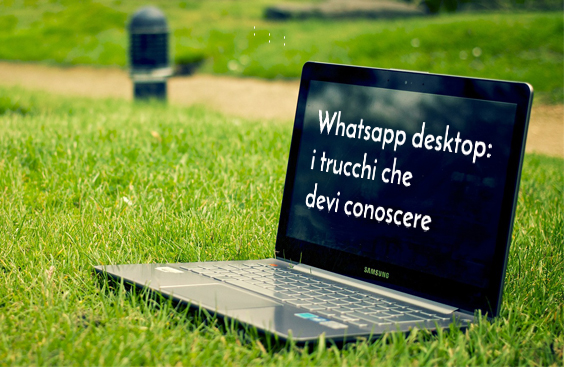 Other privacy options available on WhatsApp: in addition to the new privacy features, WhatsApp already offers several options to protect users' privacy.
For instance, it is possible to set a password to protect access to the app.
In addition, it is possible to use the device's screen lock to protect access to chats, set chats as 'private' to prevent
unauthorised access, and use 'aeroplane mode' to temporarily stop notifications.
These are of course just some of the rumours anticipating some of the new features that are likely to be available on the popular messaging app.
However, we cannot know for sure what the future holds and what actual improvements will be made available to the general public.
In fact, more than once it has happened to see real reversals of policy choices or the unexpected appearance of new features.
In any case, we at Made would be happy to be your partner in facing the technological transition together with you.