Blogging in 2022: crucial in your website's Seo strategy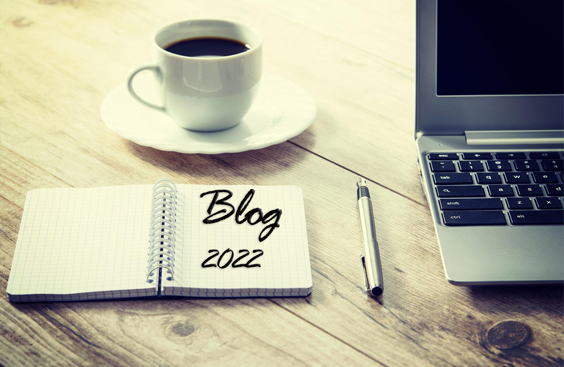 Blogging in 2022: fundamental to your website's Seo strategy
Blogging in 2022 is an essential part of your website's SEO strategy if you want to
achieve a good organic (not paid) ranking.
The proof of its importance is before your eyes, you have come this far thanks to a Blog article.
This is because we all use Google, or any other search engine, to find sites that meet and satisfy our needs.
Advantages of having a Blog in 2022
In this paragraph, we will not list the advantages of producing Blog articles directly, but we will do so indirectly by answering a fundamental question.
Why does Google look favourably on a Blog?
Google, the most widely used search engine in the world, tends to reward all websites that are consistently updated.
This is because a constantly updated site is considered very useful by users.
It is true that keeping your website up-to-date with new and appealing articles is time-consuming and requires constant research into what your potential customers are looking for, but it is a job that absolutely repays the time spent.
Clearly, not all companies have an experienced SEO copywriter on staff, which is why, at Made, we aim to solve this gap.
Through our qualified staff, we write articles that meet Google's requirements for SEO and optimisation.
A blog is a truly valuable tool that has the peculiarity of making you visible to new users, who are waiting for someone to inform them or solve their problems.
This someone could be you, it should be you!
A Blog in fact offers very useful information but, above all, it offers the solution to the problem.
What is this information that is so useful to a user?
If you specialise in a certain field, you can write about topics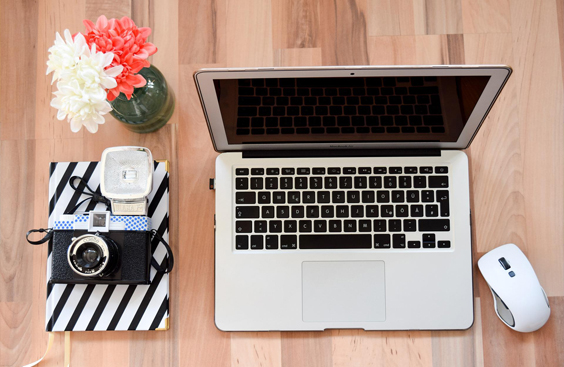 about it by providing all your knowledge in that particular field.
Those who want to learn more or simply get an idea of what you offer will find it very useful to read something written by someone who is in the industry, i.e. a professional.
Many successful companies regularly publish blog articles to establish themselves as leaders in their field.
I told you about solutions, but how can a blog article solve a problem?
Simply by providing the information necessary to make your potential customer as autonomous as possible.
This creates a relationship of trust with your brand, which is no small thing when you consider that trust is the primordial drive for all actions.
So if you offer solutions and empower your user, by the principle of reciprocity, he will feel obliged to give something back to you and will therefore be inclined to purchase your product/service.
Another important advantage you will gain from writing blog articles will be visibility on your site but especially towards your brand.
The aim is to capture the attention of your target audience to make you known as much as possible to those who might be interested in what you offer.
Moreover, the more visibility you get, the more authoritative your site becomes and Google will tend to reward you by moving you up in the rankings.
Given the same SEO optimisation, Google will rank the most up-to-date site; the purpose of the search engine is to return the most up-to-date answers to the user.
Try to think how many sites have a blog left to itself.
These sites do not have the slightest hope of holding high positions on the search engine because Google, as already mentioned, tends to heavily penalise a site that is not up-to-date, causing it to slip in position.
This explains why more and more companies regularly publish Blog articles.
Having a Blog, literally makes you stand out from the competition!
It is very important, however, to write regularly to keep users interested and 'show' Google that it can reward you for providing users with up-to-date information.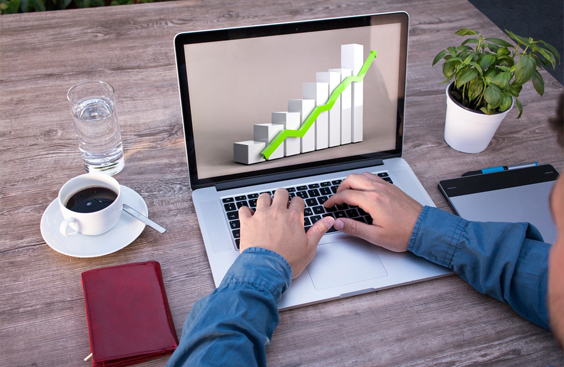 Let's say that there is no one advantage better than another, which is why another very important thing is that blog articles give your business a 'face'.
In fact, writing an article also shows the human side of your business, giving you the opportunity to establish a dialogue with users and make them feel important, in
a few words, you will be able to retain your audience.
All in all, create quality content, arouse the curiosity of your potential visitors and you will see that Google will reward you and your site, making you gain visibility; however, remember to always be constant in publishing blog articles and above all your articles must be written with an SEO perspective.
We at Made are at your disposal for any information on this topic and remember, writing blog articles for your website is the best way to success.