Cryptocurrency 2023: find out if it really does increase turnover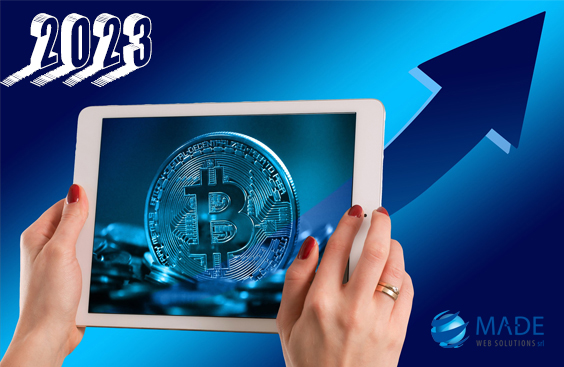 In recent years, cryptocurrencies have gained increasing popularity as a payment and investment tool.
Thanks to their decentralisation, the security of transactions, and their widespread use worldwide, cryptocurrencies are becoming a real alternative to traditional payment methods.
Thanks to their decentralisation, security of transactions and widespread use worldwide, cryptocurrencies are becoming a real alternative to traditional payment methods.
For companies, integrating cryptocurrencies into their payment processes can bring numerous benefits, such as reducing bank fees, eliminating currency exchange problems and increasing transaction security.
In this article, we will explore how your company can integrate cryptocurrencies to increase revenue in 2023.
How to implement a cryptocurrency payment system
Implementing a cryptocurrency payment system can be an important step if your company wants to try and increase turnover.
The question that arises is how do you implement a cryptocurrency payment system?
Implementing a cryptocurrency payment system may seem complicated, but it is actually quite simple. Here is a short guide on how to do it:
1.Choose the cryptocurrency: the first thing to do is to choose the cryptocurrency with which you want to implement the payment system. Bitcoin, LTC Litecoin, XLM Stellar Lumen, XRP Ripple and XMR Monero are among the most widespread and popular, but there are many other options available.
2.Choose a payment platform: there are several cryptocurrency payment platforms available, such as Coinbase, BitPay and CoinPayments.
Choose the one that best suits your needs and the needs of your business.
3.Create a virtual wallet: to accept cryptocurrency payments, you need to have a virtual wallet,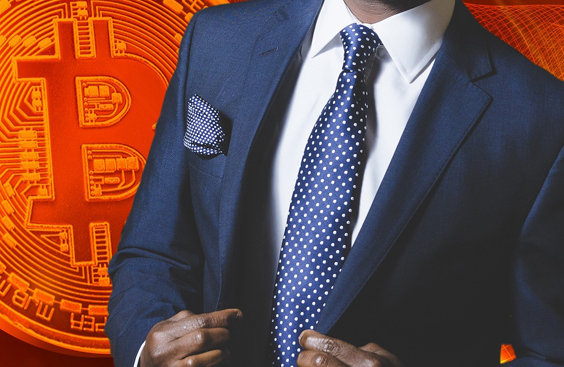 also known as a wallet, in which to store your digital coins.
This wallet can be created on the same payment platform you chose beforehand. If you want to know how to use a wallet, click HERE.
4.Integrate the payment system: once you have the wallet, you can integrate the cryptocurrency payment system on your website or e-commerce platform.
Because surely your company or business already has a website, right? If not, definitely read our dedicated article HERE.
5.Test the system: before you start accepting cryptocurrency payments, it is important to test the system to make sure it works properly. Carry out a few test transactions and verify that the funds are credited correctly.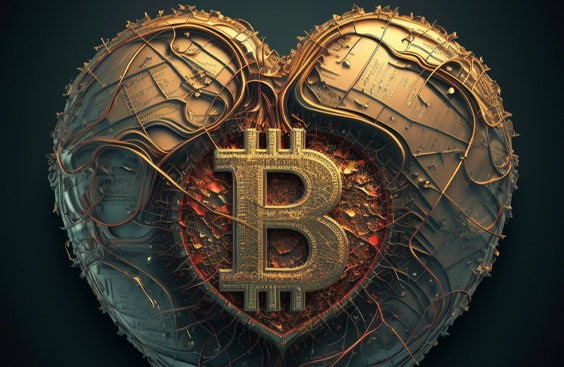 Implementing a cryptocurrency payment system, this can offer several advantages, such as reduced transaction costs and increased transaction security, could be an opportunity for your company to distinguish itself from the competition and attract customers who prefer to use cryptocurrency as a form of payment.
Increasing turnover with cryptocurrencies: Conclusions
Integrating cryptocurrencies into business strategies can lead to numerous benefits, including increased transaction security, reduced transaction costs, customer loyalty and the potential to generate long-term profits through investing in cryptocurrencies.
In summary, the adoption of cryptocurrencies can bring great benefits to companies seeking to increase their turnover and keep up with the technological evolution of the business world.
However, implementing a cryptocurrency payment system requires specific expertise and a thorough understanding of the dynamics of the cryptocurrency market.
For this reason, we invite you to turn to our web agency, which has a highly specialised and dedicated cryptocurrency department, able to support your company in choosing the most suitable cryptocurrencies for your needs, implementing the payment system and offering ongoing advice.
Don't miss the opportunity to enhance your business with cryptocurrency integration.
Contact us today for more information and a customised quote.