How to optimise your LinkedIn profile: 5 tips to increase visibility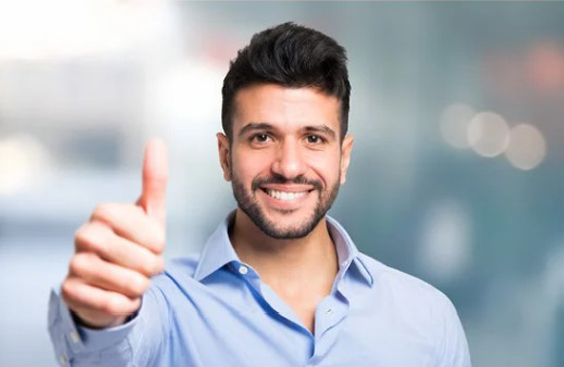 In an increasingly connected world, LinkedIn has become a reference point for professionals wishing to find business opportunities. However, creating a successful LinkedIn profile is not just a matter of entering basic information and some work experience.
It is essential to know how to optimise
your profile to increase visibility and attract the attention of potential customers.
Optimising your LinkedIn profile means making it complete, accurate, easy to find and appealing to your target audience.
In this way, you can increase your visibility and reach new job or business opportunities.
Thanks to its advanced functionalities, LinkedIn allows you to show yourself effectively and reach a wide range of contacts.
An optimised LinkedIn profile can be the springboard for your professional career or business.
Maximise your visibility on LinkedIn: customise your URL
Personalising your LinkedIn profile URL is one of the first steps to optimise your presence on the platform. If you want to do personal branding and be easily found by your potential clients or employers, let's take a look at how to personalise your profile URL:
– Log in to your LinkedIn profile and click on 'Edit Profile' at the top of the page.
– Click on your current profile URL below your first and last name.
– Choose the option "Customise profile URL" and enter your first and last name without spaces or special characters.
– Click 'Save' to save your changes.
Once you have customised your LinkedIn profile URL, it is important to share it with your network of contacts and on your other social media channels. This way, your contacts will know how to find you easily on the platform and will be able to share your profile with other professionals in your field.
Make your qualities stand out: Add testimonials and references to your profile
Testimonials and references are one of the most important aspects of optimising your LinkedIn profile. They allow you to validate your competence and professionalism by third parties, giving your profile more credibility.
Those who visit your profile will be able to see how popular you are in your field of
competence and this can make all the difference when looking for work or trying to attract new customers.
Asking your colleagues, customers or former employees to write a short testimonial about your skills and professionalism is a great way to increase your credibility on LinkedIn. But it is not enough just to ask someone to write a testimonial, it is also important to give them details about what you would like to be mentioned in the testimonial. This way, testimonials will be more useful and specific.
Furthermore, testimonials can also be used as a reference when applying for a job or a business proposal.
A good testimonial can make the difference in choosing between two candidates or two service providers.
Expand your professional network: Collaborate with other professionals
Collaborating with other professionals on LinkedIn is an effective strategy to increase the visibility of your profile and build a wider network of quality contacts.
Finding professionals with similar interests to yours can be easy thanks to LinkedIn's advanced search features. Once identified, you can create synergies and collaborate in a variety of ways.
One of the most effective strategies is to organise events together. You can, for example, organise a webinar or online event on a topic of common interest; in this way, you can share your expertise and make your work known to a wider audience.
Another idea is to create shared content. For example, you can write an article together with a professional in your field or make a video tutorial. In this way, you can increase your visibility and reach a wider audience.
Improve your brand visibility with LinkedIn Ads
LinkedIn Ads are a powerful tool to promote your profile or company on LinkedIn.
With LinkedIn Ads, you can reach your target audience in a precise and targeted way, increasing your visibility and interest in you. In addition, LinkedIn Ads can help you generate leads, increase your brand awareness and build your network.
Thanks to its vast database of data and information on each user, LinkedIn allows you to segment your advertising extremely precisely, based on criteria such as industry, level of seniority, education or work experience. In this way, you can ensure that your message reaches exactly the right people, increasing the chances of success of your advertising campaign.
Moreover, thanks to the advanced targeting options and the different types of ads available on LinkedIn, you can customise your advertising in an effective and appealing way for your target audience.
Improve your strategy with data: Use analytics to monitor your performance
Using LinkedIn's analysis tools to monitor the performance of one's profile is an essential step to optimise it and increase one's visibility.
With these tools, you can understand how your audience interacts with your profile and content, and adapt your strategy accordingly to achieve your goals.
To use LinkedIn analytics, you need to go to the 'Analytics' section of your profile and select the section of interest. For instance, you can monitor visits to your profile, views of your posts or interactions with your content. You can also monitor the keywords that attract the most visits to your profile and understand how to better position yourself on LinkedIn search engines.
How to optimise your LinkedIn profile: Conclusion
Optimising your LinkedIn profile is an important step to increase visibility and achieve professional goals.
By following our web agency's advice, you can create a complete and attractive profile, increase your network of contacts, publish valuable content and monitor performance through LinkedIn's analysis tools.
If you are looking for a web agency experienced in social management, you are in the right place.
Our team of digital marketing professionals specialises in social media management, including LinkedIn, and can help you create and implement an effective marketing strategy for your business.
Contact us today to learn more about how we can help you achieve your goals on LinkedIn and other social channels.