Restyling Websites: Everything You Need to Know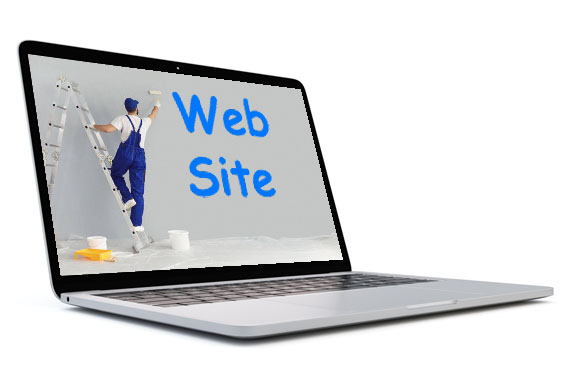 Restyling Websites, if this is what you searched for on the search engine then you have come to the right place.
In the year 2022, whether you own a small business or a large company, you will need an up-to-date, visually appealing and well-positioned website.
In fact, 9 times out of 10 when a person/customer wants to search for a product or get more information about a company, they do so via the web, thanks to search engines.
This is an important fact that you absolutely have to take into account, whether you already have a website but are thinking of redesigning it, or you are planning to design one from scratch.
Having a website that is always up-to-date, that reflects your company values and that is graphically appealing will certainly allow you to increase your company credibility and increase loyalty with your customers even more.
Here at Made Web Solutions we will tell you everything you need to know about Restyling Websites.
In addition, we will explain in detail the seven key factors that you should take into account if you do not want to miss out on incredible opportunities for growth and access to thousands of potential customers that would otherwise be closed to you.
Why it is Important to Update a Website
Many people still believe that, once a website is created, the job is done and there is nothing else to do.
Unfortunately or fortunately, this is not the case.
A website needs constant changes in both graphics and structure.
You may have been surfing the web and felt enthusiastic about finding the website that offered just what you were looking for.
However, that enthusiasm is lost the moment you enter the site and realise that you find it difficult to use or you realise that it is a very outdated site and you have the feeling that it has been almost abandoned over the years.
Immediately many alarm bells go off in your brain that will most likely discourage you from buying or choosing that particular brand.
In fact, you should know that one of the reasons why restyling a website is essential is precisely this, namely not to appear old or unprofessional.
Restyling Websites: A Marketing Advantage
Users when visiting your site need their experience to be intuitive, simple and fast.
If the environment is familiar but at the same time professional and modern, your potential customer will most likely stay longer on your site and be enticed to buy.
Conversely, if they find it difficult to search for information or during the payment process, they will almost certainly leave and you will miss the opportunity to sell your products/services and increase your customer base.
As you may have guessed, websites are very powerful marketing tools that can benefit and grow your company and business enormously.
But to ensure that they bring really tangible results, it is essential to keep them up-to-date.
On the web, aesthetic standards are constantly changing and what might have been modern and trendy a few years ago might seem dated and old today.
Restyling Websites: 7 Factors to Take into Consideration
As already mentioned, the restyling of a website is not just about aesthetics or graphics.
The factors that really count go far beyond graphics.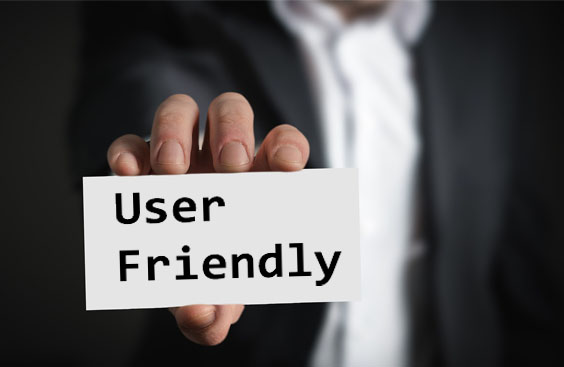 At this point you are surely wondering what factors are needed to have an effective, winning website that is both attractive and able to convert?
If you are looking for an unequivocal answer to this question, there is none, because every website and every company has its own requirements.
Nevertheless, there are some common and indispensable factors to take into account during a redesign.
Let's take a look at the 7 factors that characterise a successful website.
1. Factor: Ease and Clarity
A user spends an average of 3 seconds on a website before deciding whether to stay or leave.
So if in the first 3 seconds your user does not find what they are looking for then they will almost certainly decide not to buy from your company and look elsewhere.
Consequently, one of the main factors to consider is to have a user-friendly website; that is, one that has smooth navigation, a clear Home Page with simple but impactful content.
2. Factor: Usability
Usability is another very important and determining factor for your business.
This term indicates that a website must be designed specifically for users.
Usability refers to a number of aspects to focus on, including the effectiveness, efficiency and satisfaction with which your users achieve the set goals within your website.
We have discussed this topic in detail HERE.
3. Factor: Loading Speed
The speed at which the pages of your website load is one of the key aspects to pay attention to during a redesign.
Waiting too long for pages to load is one of the main reasons for user abandonment.
The longer a page takes to load, the greater the likelihood that your potential customer will abandon your website.
This not only leads to a lower chance of sales, but also worsens your Google ranking.
In fact, you should know that Google assigns a better ranking to websites that load quickly, but also to those where users do not abandon the site quickly.
Very often a few seconds can make a real difference.
4. Factor: Responsive
Another very important factor that may lead you to decide to do a complete makeover of your website is Responsive.
Having a responsive site allows your content to be adapted according to the device with which it is viewed.
This factor is of great importance since statistics show that to date, the majority of website visits are made via smartphones.
Remember also that responsive is one of the factors that affects Google rankings.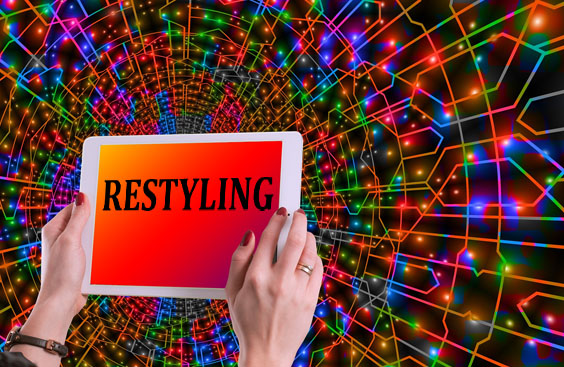 5. Factor: S.E.O. optimisation
The queen of your website is SEO.
If your website is not yet optimised then you are missing a great chance to be found more easily within the search engines.
S.E.O. (Search Engine Optimisation) is in fact nothing more than the set of all strategies that aim to bring your website higher in search engine results.
If done and implemented correctly by a professional, SEO can earn you a steady stream of new users who would never have been able to find you before.
If you would like to learn more about the various techniques and strategies involved in S.E.O optimisation then click HERE.
6.Factor for a Website Restyling: Modern Design and Attractive Graphics
A website is your company's business card.
This is why having simple graphics with readable content that is at the same time eye-catching and impactful is of great importance.
Graphics must be consistent with the Tone of Voice, i.e. the communicative tone you have chosen for your business; precisely because it will express in every way what the soul of your company is.
7. Factor: Compliance with the GDPR
Another factor of fundamental importance, last but by no means least, is complying with GDPR (General Data Protection).
The latter is a regulation created by the European Union Commission in which it lays down the laws to be followed with regard to the processing of personal data and privacy.
The GDPR was established to ensure greater protection and enforcement of rights.
It is therefore mandatory by law to include privacy and data processing notices on your website and to make your site GDPR Compliant.
Failure to do so could result in very hefty and severe penalties.
These are the focal points that must be taken into account both when restyling websites and when creating a new one.
If you really want everything to be perfect and for your website to bring you new customers and increase your business, then the wisest choice is to rely on professionals.
Everything you have just read can only be done and implemented by a team of professionals.
This is because once you have created a website, the work is by no means over, but rather the path to your success has just begun.
We at Made Web Solutions hope we have been helpful in understanding what is really important for your restyling.
We remain at your complete disposal for any clarification, advice or consultation on one or more of the factors we have just discussed.