Why Marketing on WhatsApp in 2022: 10 Good Reasons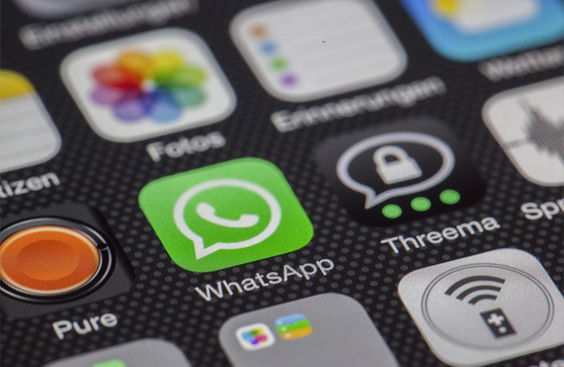 Why Marketing on WhatsApp?
Let us start by saying that WhatsApp, an application included in the Meta group owned by Mark Zuckerberg as well as Facebook and Instagram, is the most used and popular instant chat platform in the world.
In fact, used in everyday life by millions of users, WhatsApp allows you not only to stay permanently in touch with whoever you want, but also to exchange all kinds of virtual interactions.
According to Meta's statistics, messages exchanged on this popular application are read with certainty 98% of the time; even 90% are opened within seconds.
From all this popularity comes Zuckerberg's idea to also use this messaging platform for marketing.
The aim is to help companies increase their business.
We at Made in this article will focus on why marketing on WhatsApp in 2022 is so important but above all revolutionary for your company and your business.
How to do Marketing on WhatsApp
The first question that surely comes to your mind is:
How can you do marketing on WhatsApp?
The answer is simple, via WhatsApp Business.
As of 2018, WhatsApp has in fact released a special version, designed primarily for small and medium-sized businesses, called WhatsApp Business.
WhatsApp Business: What it is and what it is for
WhatsApp Business is basically a new application, released by META, which is freely available for both Android and iOS.
This new version of WhatsApp, as already mentioned, is designed to be used and exploited mainly by owners of SMEs (small and medium-sized enterprises), to stay in direct contact with customers thanks to tools that allow them to automate, organise and respond quickly to messages.
It is a very user-friendly, informal app, always at hand and is secure as all chat contents are encrypted.
Finally, thanks to the blue tick, it lets you know if your messages have been received and read by your customers.
Through WhatsApp Business, you can also manage customer care, send promotions, send holiday greetings, answer popular questions immediately or even have the possibility to sell your products directly.
This is because since 2020 WhatsApp has also included the shopping cart function, which allows your customers to place orders directly from their chat.
To date, WhatsApp Business has thus transformed itself from a simple messaging application to a real sales channel at the service of your marketing strategies.
Is using WhatsApp the best strategy for your company?
Statistics showed that 61% of buyers prefer to write a message to a company rather than call, while 59% prefer to chat rather than write an e-mail.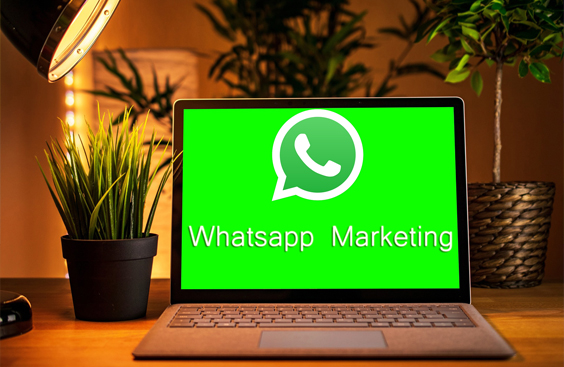 In fact, generating and coordinating leads, i.e. people who have already shown an interest in your company's products/services, via WhatsApp has a much higher and more personal value than the classic but still efficient e-mail marketing strategy; which we have talked about extensively HERE.
Many marketers think that WhatsApp marketing is not really viable because it might, compared to e-mail, be too intrusive for potential customers.
This is actually not the case.
WhatsApp Business should not be used to acquire new contacts cold, but it is preferable to use it only with those who have already shown an initial interest in your brand.
For an effective marketing strategy you should always ask your customers for permission before starting a conversation, thus avoiding being intrusive.
At this point, once you understand what WhatsApp Business is and what its purpose is; we at Made will explain why Marketing on WhatsApp in 2022 is so beneficial through 10 good reasons.
Why Marketing on WhatsApp in 2022: 10 good reasons
1. Why buyers prefer chatting rather than phoning
As mentioned earlier, 61% of users, prefer to use messaging as a channel of communication with companies instead of a direct phone call.
So for your business, reaching customers on the channel they prefer is crucial, whatever your marketing strategy.
2. Because you will have a higher engagement rate
Around 90 per cent of WhatsApp messages are opened within 3 seconds of receipt.
The average person opens WhatsApp about 25 times a day.
In addition, links contained within WhatsApp messages are viewed with less suspicion and therefore usually have a Click-Through Rate of over 50%.
Consequently, your marketing message is very likely to be read.
3. Because It Increases Your Brand Reputation
Compared to email, which is definitely a more formal communication, messages on WhatsApp are considered by your customers to be more direct and personal and consequently increase their positive opinion of your brand.
A case study by Meta found that over 66% of users who participated were enthusiastic about sending direct messages to a company as it made them more confident and connected to that Brand.
4. Because it is customisable
Thanks to WhatsApp Business, you can customise and segment your business messages and conversations according to the specific interests of your customers.
Personalised interactions make your messages more authentic and relevant to each user's personal tastes, and consequently you have a better chance of making a sale.
5. Because it's Free
Simply because it's free, which is another element that works in WhatsApp Business' favour.
In fact, thanks to WhatsApp Business, which you can download for free from both the Apple Store and the Play Store, you will be able to take advantage of a large number of features, a huge number of users, and the possibility of sharing numerous text and multimedia contents for free.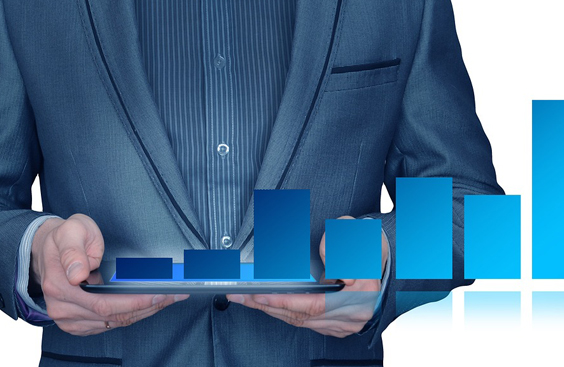 6. Because it also includes API Business
WhatsApp has also decided to open its doors to medium and large enterprises with its Business API (Application Programming Interface).
Currently, the WhatsApp Business API is a limited preview; there are about 100
companies that are testing it including Booking, Netflix, Wish and Uber.
7. Because it is a showcase for your products/services
Since 2020, WhatsApp Business has introduced the possibility for customers to see the products offered by your company; through the WhatsApp Business Catalogue and even to be able to add them to their WhatsApp shopping cart.
Within the Catalogue you will have the opportunity to share all your products/services with your customers, to make prices known or to highlight offers with photos etc.
In addition, each product or link in your catalogue can be shared on all other social networks.
Once displayed, your customers will be able to add their chosen items to their shopping cart and then confirm their purchase through messages.
8. Because it guarantees Privacy and Security
As you may already know, all WhatsApp chats are end-to-end encrypted.
So your customers will not have to worry about their privacy.
Furthermore, they can be sure that they are talking to an official and authentic contact as WhatsApp requires all companies to verify their account in advance.
9. Because you can give your brand authority through the Verified and Confirmed Profile.
The presence of a green badge indicates that WhatsApp has verified the official status of the account linked to your business.
But be warned, not all businesses can benefit from this status; furthermore, no one can benefit from it
There are many factors involved in obtaining official business account status (faq.whatsapp.com).
If you do not obtain verified status, you can still obtain confirmed status.
In this case, a grey badge with a white tick will appear in your profile.
On the other hand, if your company has been neither confirmed nor verified, a grey badge with a question mark will appear inside the account.
10. No Algorithm Penalises or Favours Your Content
Last but not least, no algorithm will penalise your content.
So you will not need to hire an expert in ranking and SEO for your content to reach a good number of users.
With WhatsApp Business this problem does not arise as you will be able to reach everyone, bar none.
In conclusion, we can say that marketing on WhatsApp is indeed a great opportunity for your business.
Also because in recent times, continuous updates are being released that always add new features.
In fact, it is not long before WhatsApp becomes one of the largest e-commerce platforms in the world.
So marketing on WhatsApp in 2022 is no longer an optional extra but an effective and necessary marketing strategy for your company's business.
If you don't want to miss this great opportunity but don't know where to start, we at Made are always at your disposal.
Our team of experts will provide you with all the necessary information so that you too can embark on this new way of marketing.